Went to a new spot on Saturday.
As usual nothing but mostly iron, but there are 2 things that I'm not sure about that intrigue me.
The first thing has a number 1 on it.
Thanks as always!!!!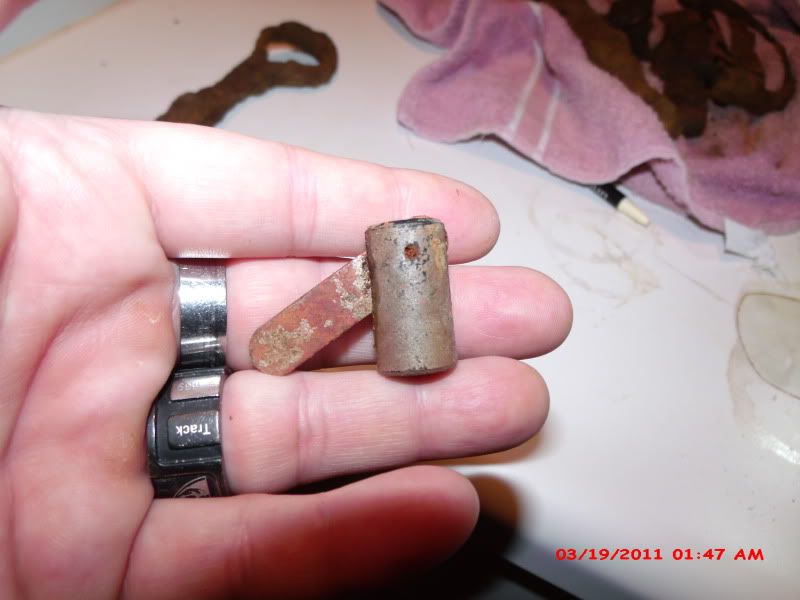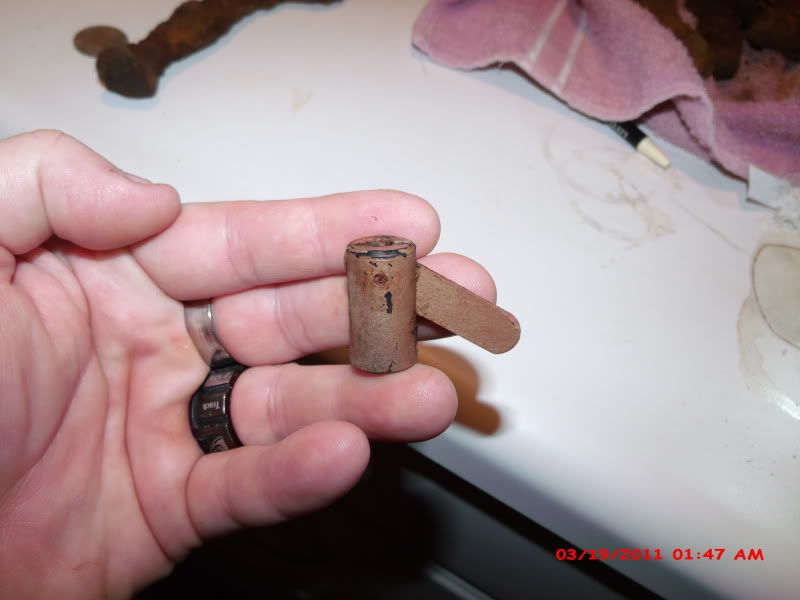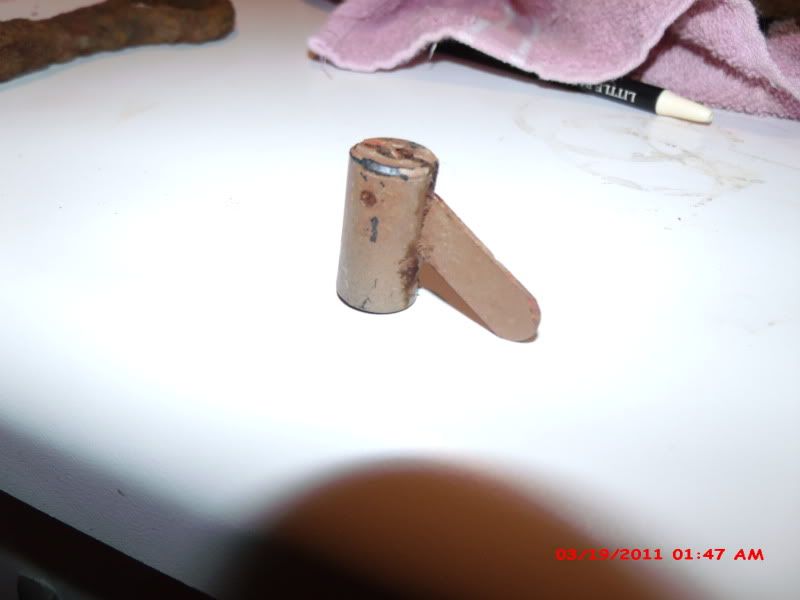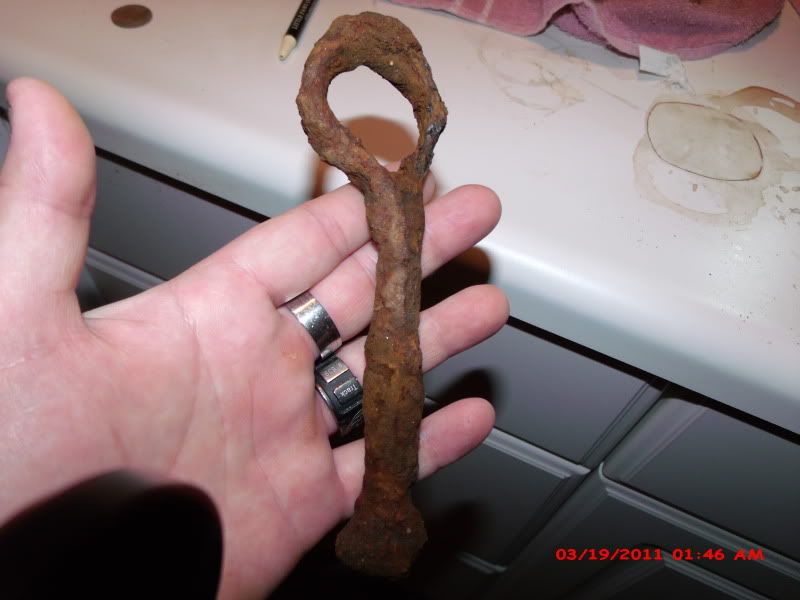 Oh yeah......found this little cutie in the woods. This was as close as I got. I was afraid something (or someone) would jump out
Gonna go closer next time.