I ignored some grass cutting and several other things I should have been doing to get myself some therapy. For something. I drove to a different area than I normally move around in and let the gps find me some schools and parks. First stop was way too busy, I didn't do anything but around some equipment and the basketball court. Next area was full of soccer players. I mean full. But I did enjoy some real taco's while there. Didn't hunt. 3rd field was very large and didn't appear to be used as a community site, more for the high school and only during summer months. It was ripe considering the little area I hunted and what I brought home. The necklace is "fast", says "10 kts" right on it. When I weighed it, it said 11.1 G's..... isn't that speed in a circle or something?

I got a lot of practice and showed patience hunting in two very trashy areas. Takes a change of thinking to dig in amongst all that stuff with the standard coil I was using. The wheat was added appeasement.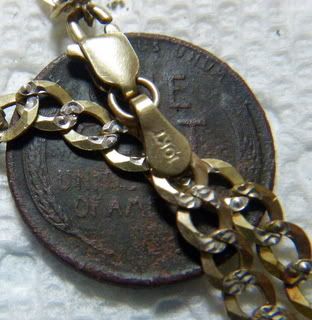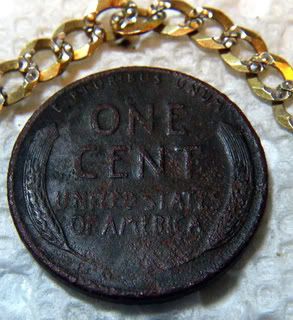 Dang, I resized them hogs.